What is Non-Wood Pulp?
Most paper is a mixture of different types of pulp, each giving different characteristics. Wheat Straw pulp from the Phoenix Process™ has physical characteristics that are comparable to hardwood and superior to recycled fiber. Other characteristics include:
Slightly longer fiber than the majority of hardwood pulps
Superior strength characteristics vs hardwood
Superior strength properties to non-wood pulp from other processes
Lower coarseness compared to non-wood pulp from other processes
Certified non-wood product
End use target markets are molded fiber products, consumer products (towel & tissue), packaging and printing and writing grades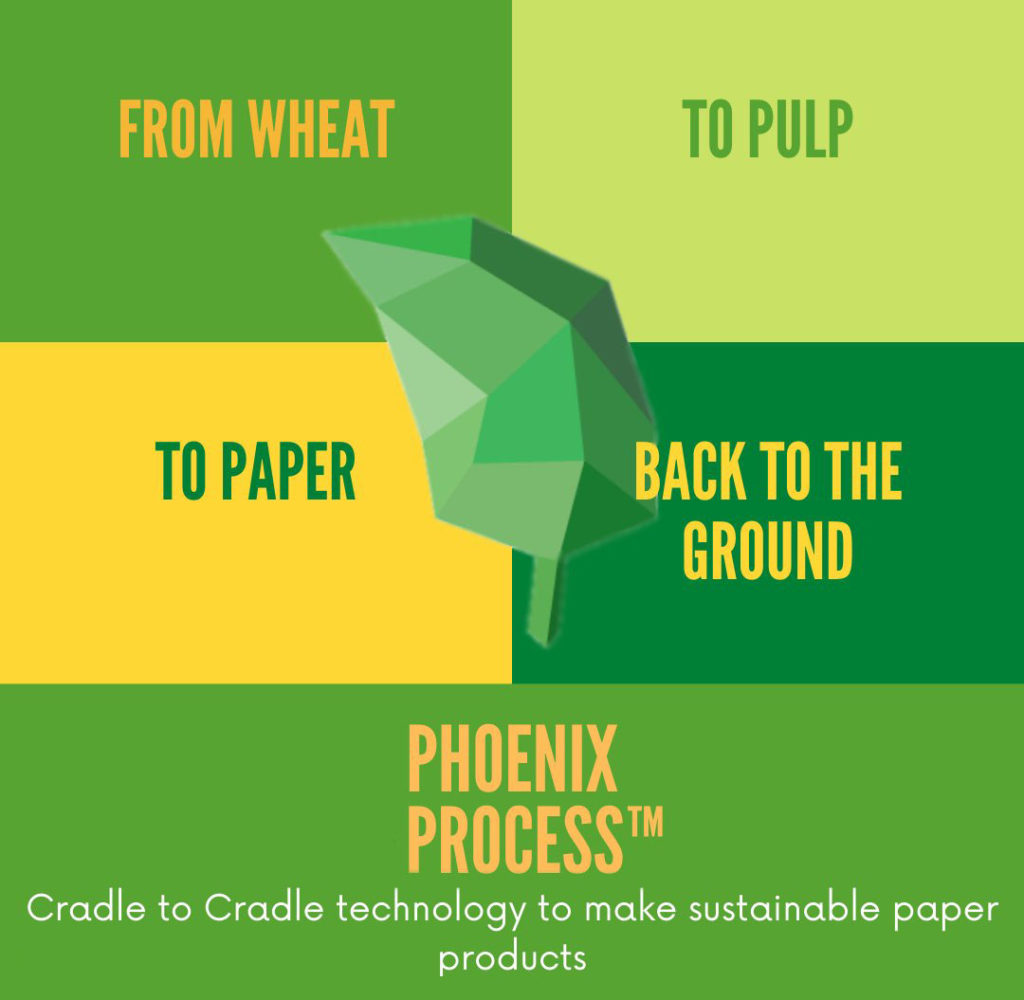 In The News:
AB InBev & SFT Corona Six-Pack Project Named as a Finalist at 2022 Sustainability Awards  
The Corona six-pack holder made from residual barley straw is in the running for the Packaging Europe 2022 Sustainability Award in the (Renewables (pre-commercialized) category. Read More Here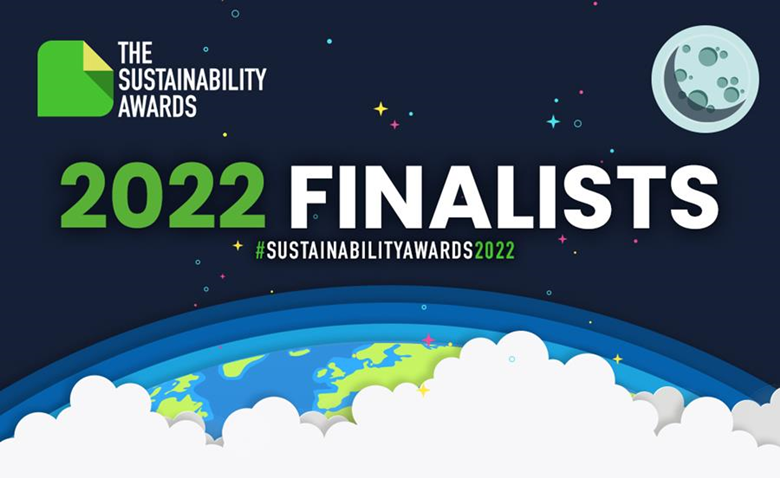 ---
In The News:
Partnering with Sustainable Fiber Technologies, AB InBev employed barley straw to make new six-pack boxes for Corona, paying farmers for what had been previously an unused by-product of growing barley seed. AB InBev plans to produce 20,000 tons of soluble fiber over the next seven years. Read More Here
---
In The News:
Alternative Fibers in the Tissue and Towel Industry
While pulp and paper manufacturers have long considered themselves part of a sustainable industry due to their use of virgin fibers and recycled paper, they are feeling various impacts as consumers and governments increase pressure on businesses in all industries to reduce their environmental impact. Read More Here

---
In The News:
Essity – Sustainable Development Goals
SFT partnered with Essity, a global company providing products and services to hundreds of millions of people every day, to develop products and solutions for a circular society, to be part of a new system where nothing goes to waste.
Turning Wheat Straw into Tissue
Almost half the world's wheat straw goes to waste, so Essity is closing the loop and turning the agricultural byproduct into high-quality paper products.
Mannheim Pulp Mill: Time Lapse
The new pulp mill was built in record time. It will go into operation just 18 months after the groundbreaking ceremony in May 2020.
---
In The News:
2021 Innovation of the Year Award
Accord Carton Company
Corona Extra South America – Circular Packaging
For three years, Corona Extra's parent company, AB InBev, worked alongside their partner, Sustainable Fiber Technologies, to hone and create a new process for turning fragile straw into a durable fiber that could be used to make paperboard. During the testing phase, the cartons miraculously withstood being bent, torn, pulled, dropped, vibrated, and drenched in water, proving that barley straw has what it takes to be a durable and sustainable substrate.
See the story behind this partnership here.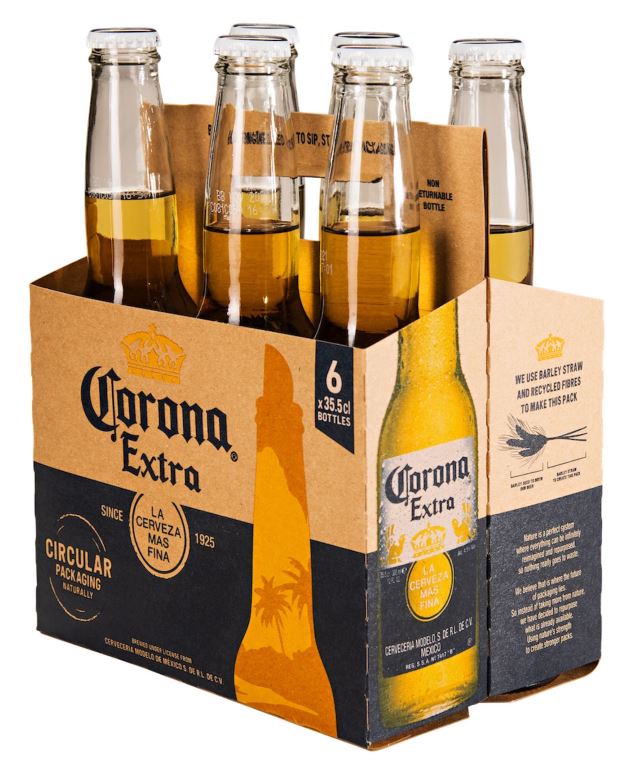 In The News:
Sustainable Packaging Technology
SFT partnered with Anhauser-Busch InBev on an innovative circular process that repurposes surplus barley straw into packaging material.
(age restrictions require viewing from YouTube.)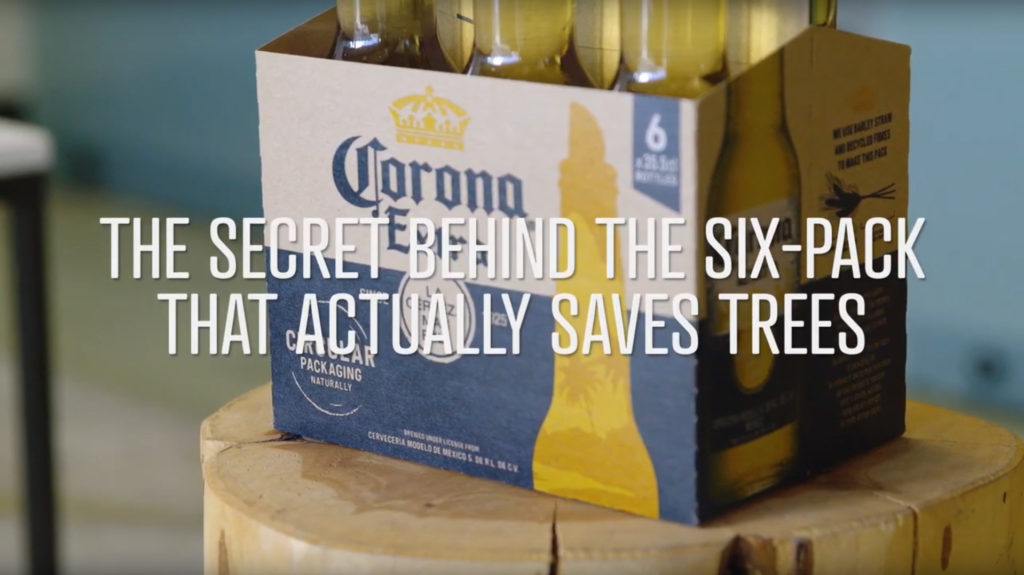 ---
Coproduct
The Phoenix Process™ Coproduct is a lignin, hemicellulose, and mineral rich liquid stream that is derived from the nonwood biomass used in the process. The Coproduct contains no added sulfur or anthraquinone, and is water soluble at neutral conditions. The Coproduct applications include:
​
Dust abatement and soil stabilization
Corrosion inhibitors for deicers
Agricultural fertilizers and adjuvants
Animal feed
Binders
Cement and asphalt additives
Specialty chemicals and biopolymers
Here's an example of the Phoenix Process™ Coproduct in use for dust abatement:
In The News:
Lewis founded SFT, based in Renton, Wash., in 2015. Under his guidance, the company developed the Phoenix Process™, an environmentally friendly method for pulping non-wood biomass materials. The Phoenix Process has been licensed by a number of facilities including Fortune 100 companies, and is used in the production of sustainable packaging, molded products, tissue and toweling, printing and writing paper.
The Gunnar Nicholson Gold Medal Award is sponsored by TAPPI (Technical Association of Pulp and Paper Industry) and is the highest honor that the Association can bestow upon an individual.